Memorial Day Services at Legion, Locustwood and Cherry Hill Township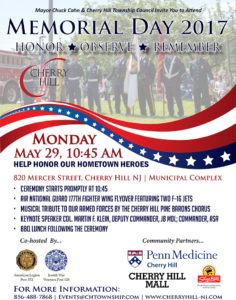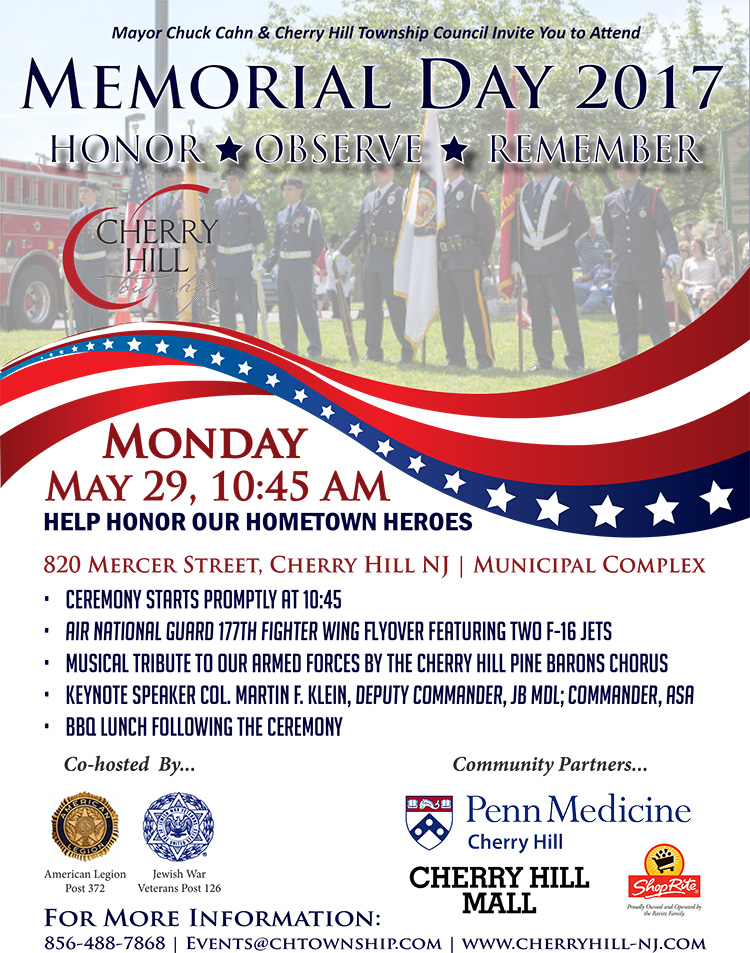 UPDATE: Be sure to check the photos from Memorial Day 2017 by clicking here.
---
Join us at American Legion Post 372 at 9:30am on Monday, May 29th for Memorial Day Services – we will then proceed to Locustwood Cemetery at 10am for services. After Services in Locustwood we will proceed to Cherry Hill Township for Memorial Day Services. Air National Guard 177th Fighter Wing Flyouver featuring two F-16 jets at 10:45am. Musical tribute to our Armed Forces by the Cherry Hill Pine Barons Chorus, keynote speaker Col Martin Klein, Deputy Commander JB MDL; Commander, ASA. BBQ Lunch to follow.