Korean War Veteran Walter Piper, remains returning and burial in Williamstown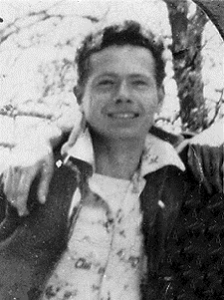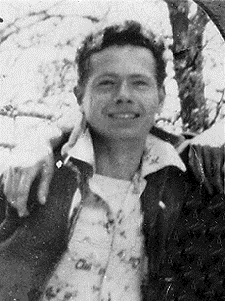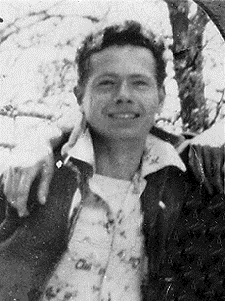 Private First Class Walter Frank Piper, member of Headquarters Company, 3rd Battalion, 38th Infantry Regiment, 2nd Infantry Division, was taken Prisoner of War by the enemy in South Korea on February 13, 1951. He died as a result of wounds on June 18, 1951 while being held prisoner.
He arrived in Korea in January 1951 at the age of 21. A month later he was reported missing after a fierce battle at HonSong. His family was notified April 10, 1951 that he was missing.
Walter was born April 6, 1930 to Charles E. Piper and Almira (Marshall) Piper in Philadelphia - his mother died at the young age of 25 on January 19, 1933 in Philadelphia. She died from complications after childbirth. The child died on January 14, 1933.
His father went on to marry Alice (Peffer) Piper in 1934. They lived in Philadelphia for some time and then moved to Williamstown, NJ.
As a junior in 1947, the youth left Glassboro High School, where he was active in the Future Farmers of America. He worked on his fathers farm and then later was employed by a Philadelphia clothing firm, according to a newspaper article published in the Daily Journal in 1951 and 1953.
Piper enlisted in June 1950 and his family saw him for the last time in November 1950. His step-mother, Alice Piper, was employed in the printing department of Kimble Glass Company in Vineland.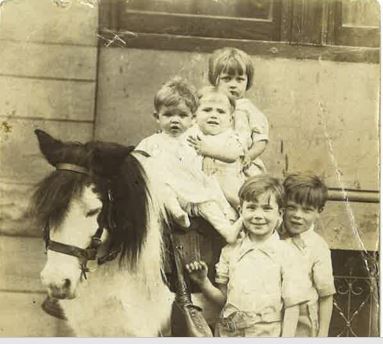 At the time of his death, he had 3 brothers and a sister - Cpl Joseph Piper, stationed at Camp RUcker, Ala, James Pipers of Williamstown, Charles of Philadelphia and sister Mrs Lillian (Piper) Branda of Williamstown, NJ.
Piper's remains were not found or returned - until now.
The soldier's body will be flown to Philadelphia International Airport a few days before his burial with full military honors at the Gloucester County Veterans Memorial Park in Williamstown.
Recently, Williamstown resident, Ralph Delaney was notified that Piper's remains had been identified and coordinated the arrangements because Piper had no known relatives at the time. Delaney went to school with his younger brother Joe and had met Walter through school.
Delaney's commitment began in 1996 when he visited the Korean War Veterans Memorial in Washington, D.C., noticed there was no picture of Piper in the electronic honor roll of veterans of the war and visited Piper's elderly mother back home to get one. Delaney also tracked down Piper's oldest and only living brother Charles, who had been estranged from the family for years but was living in Hurffville. Charles gladly gave a DNA sample to the defense department, the veteran said. Charles has since passed away. Which left Delaney as the Army's contact.
Delaney has received Piper's posthumous war medals from the Army, including the prestigious combat infantry badge, POW Medal and a Purple Heart for war injuries.
He had the honors mounted in a shadow box to be displayed during the June 17 visitation for Piper at the Farnelli Funeral Home, 504 N. Main St., Williamstown, from 9:30 to 11 a.m. prior to his burial.
Delaney said he plans to donate the medals to the county afterward. A sketch of Piper was added to the Gloucester County Memorial Wall of Heroes at the justice complex in Woodbury.
Nearly 2 weeks after a call from Bob Jonas (GLoucester County Veterans Affiairs) to Sue Quinn-Morrris about the upcoming return of Piper's remains, Quinn-Morris saw a plea on Facebook asking for help in locating family of Piper.
Quinn-Morris, an avid researcher for the Dog Tag Project and long time member of American Legion Cherry Hill, went on to research the Piper family, providing articles, documents and family lineage of the Pipers - and at least 3 living nieces.
The Piper family had had their share of tragedies – in addition to the death of Walter's mother Almira in 1933 at the age of 25 - 4 of the 5 children born to Charles and Almira had untimely deaths - Walter's death in Korea in 1951, his brother James died in 1955 in an automobile accident, his sister Lillian (Piper) Branda died in 1964, his father Charles died in 1978 and his brother Joseph died in 1979.
His remaining brother, Charles, died in 2001. His step-mother, Alice Piper, at the age of 93, died in 2003.
While all of Walter Piper's siblings were deceased, his sister Lillian (Piper) Branda, who married one of his friends, Louis Branda, had 4 children - 3 of whom are still living. His brother Joseph also have children, which are being contacted.
Niece Sherry Blumm, of Magnolia, NJ was surprised to receive the call from Quinn-Morris about her uncle. She will be attending her Uncle Walter's services - her other sisters from PA and ME are trying to make arrangements to attend as well.
They are all very honored that the Army and Mr. Delaney pursued this and that the funeral parlor and veterans organizations have helped in the effort to give him a proper burial so he can rest in peace.