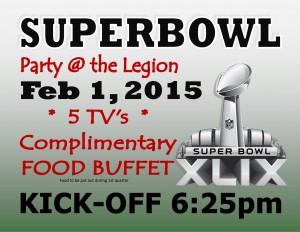 The Legion Kitchen will be closed on Friday, January 23rd. 
EFFECTIVE January 1, 2015 - During the month of January, you must show your American Legion Membership ID Card to the bartender when you visit the Legion.We also honor Membership Cards from VFW, AMVets, and other veterans organizations. Question?… ask a Legionnaire Officer.
Sunday, Feb 1st, 2015 – Superbowl Party. 6:25pm Kick Off. Complimentary Food Buffet to be put out during 1st quarter.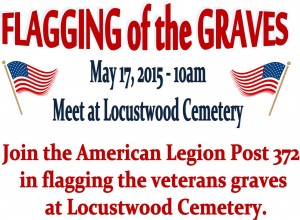 Sunday, May 17, 2015 – Annual Flagging of Locustwood Cemetery. Join us in flagging all the Veterans Graves at Locustwood Cemetery. Meet at the cemetery at 10am. Any questions? Speak with Dave Larsen.
Monday, May 25th, 2015 – Memorial Day Ceremony. 9:30am at the Legion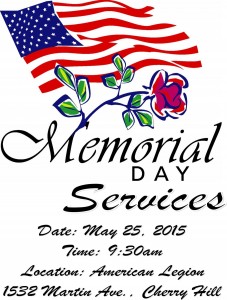 Installation of Officers – Date to be determined.
Sunday, May 31st, 2015 – Locustwood NJ American Legion STATEWIDE Parade, Ceremony & Social – The Annual NJ Statewide American Legion Services kick off with the Parade on Sunday, May 31st at 1:30pm at Locustwood Cemetery, followed by a Ceremony, with Guest Speakers including NJ American Legion Officers, S.A.L. Officers, Auxiliary Officers, Gold Star mothers and others. Afterwards there is a Social/Buffet at American Legion Post 372, Cherry Hill. Be sure to come out and meet members/officers from all our NJ American Legions !! Its a great opportunity to mingle, share news and events with our fellow Legions !!!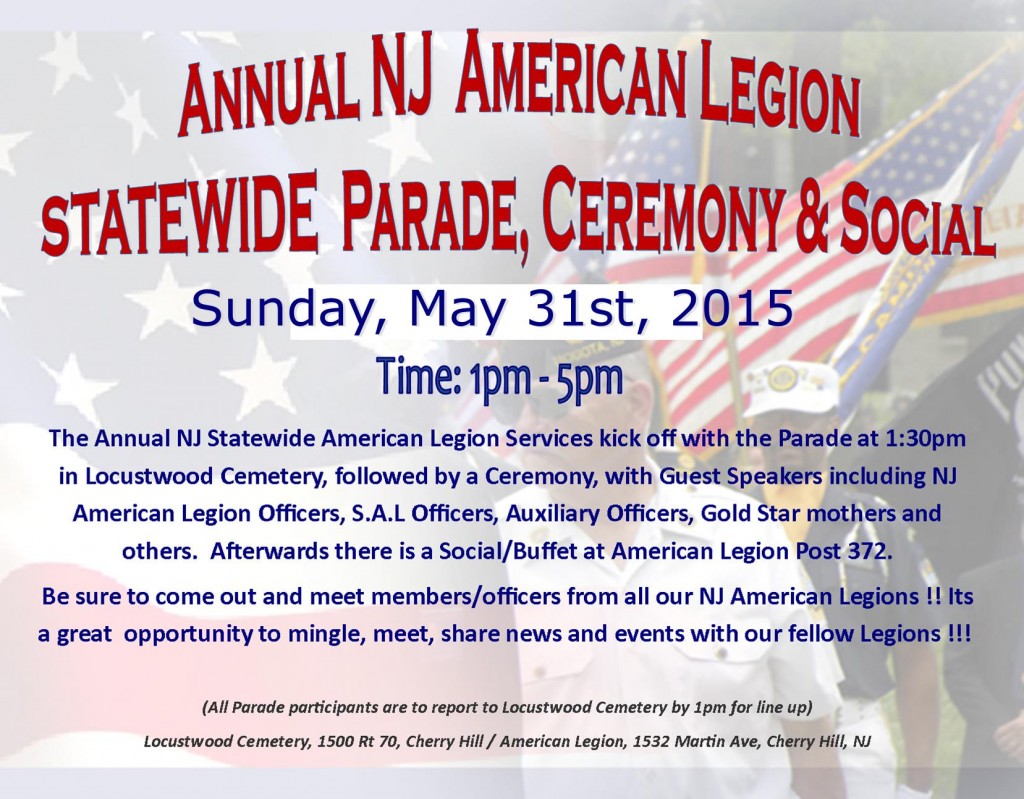 June 11th – 13th, 2015 – Annual American Legion Convention in Wildwood.
June 13, 2015 – Nam Knights Annual Bash - More details to follow soon.
June 2015 – Annual Veterans Samaritan Car and Bike Show at Cherry Hill West High School. Date and more details to follow soon.
July 2015 – Erlton Independence Day Parade – Date and more details to follow.