Friday night Dinner Specials for  4/25 – Meatloaf, Mashed Potatoes and Corn $9.95 OR Seafood Medley over Linguine w/Garlic Bread $10.95  All Regular Menu Items are also available during this time. Kitchen will be open until 9pm
UPCOMING EVENTS
April 22, 2014 – American Legion General Member Elections will be held Tuesday, April 22nd at 7:30pm. You must show a current American Legion Membership Card to vote.
May 3, 2014 – Kentucky Derby – Happy Hour Prices and Snacks 4:30pm-7:30pm.
May 18, 2014 – Flagging of Locustwood. Meet at Locustwood Cemetery at 10am. Questions? contact Dave Larsen.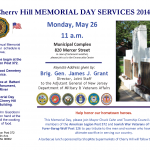 May 26, 2014 – Memorial Day Services. Memorial Day Services at American Legion Post 372, 1532 Martin Ave., Cherry Hill, NJ 9:30am.
PROCEED TO LOCUSTWOOD CEMETERY FOR MORE SERVICES – then
PROCEED TO BATAAN CORREDGIDOR MONUMENT (Cooper RIver Park) – then PROCEED TO CHERRY HILL MUNICIPAL BUILDING (Mercer St) at 1100 hours. Following the ceremony, attendees are invited to stay for lunch. Details to follow.
June 1, 2014 – The Annual NJ Statewide American Legion Services kick off with the Parade at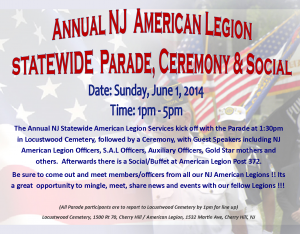 1:30pm in Locustwood Cemetery, followed by a Ceremony, with Guest Speakers including NJ American Legion Officers, S.A.L Officers, Auxiliary Officers, Gold Star mothers and others.  Afterwards there is a Social/Buffet at American Legion Post 372. Be sure to come out and meet members/officers from all our NJ American Legions !! Its a great  opportunity to mingle, meet, share news and events with our fellow Legions !!!
June 12 – 14th, 2014 – Annual American Legion Convention in Wildwood.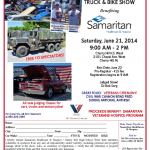 June 21, 2014 – 7th Annual Cherry Hill Veteran Car, Truck and Bike Show. 9am – 2pm. at Cherry hill High School West, 2101 Chapel Ave West, Cherry Hill, NJ. Rain Date June 22nd. Pre-register – $15 fee. Registration begins at 9am. Judged Show. DJ Bob Sorg. Great Food. Veterans Ceremony. Civil War Cannon being fired during National Anthem. Proceeds benefit Samaritan Veterans Hospice Program. See flyer for more details or call John Giacoboni at 856-616-1232
Merchantville Car/Bike Show. Details to follow.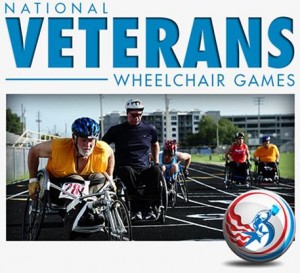 August 12th – 17th, 2014 – 34th National Veterans Wheelchair Games. Philadelphia, Moorestown, Maple Shade, Berlin. VOLUNTEERS NEEDED. The Department of Veterans Affairs and Paralyzed Veterans of America are co-presenting the 34th National Veterans Wheelchair Games.  Over 600 athletes from around the United States and Great Britain will be participating…..more info.