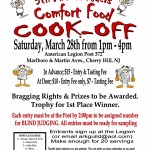 Saturday, March 28th, 2015 – Comfort Food Cook-Off. 1pm – 4pm. Bragging Rights & Prizes to be awarded. Trophy for 1st Place Winner. Each entry must be at the Legion by 2pm to be assigned number and blind judging. All entries must be ready for sampling. Entry categories: 1. Soup, Stews and Chili, 2. Main Dish, 3. Side Dish, 4. Misc. Entrants sign up at Legion or email arkguild@aol.com. Make enough for 20 servings. In Advance – $15 -includes entry and tasting fee. At Door – $10 Entry fee only – $7 Tasting Fee only
6th Annual GATHERING OF HEROES. Here's the perfect chance to join some war heroes as they swap stories, meet & greet guests, and serve drinks at the Irish Pub!
Medal of Honor Recipients;
(click on their names above to see their bios)…..And other military guests
Raffle * 50/50 * T-Shirts * Autographed Medal of Honor Citations * Silent Auctions * Medal of Honor Books * and more! EVENT LOCATION:
Irish Pub, 20th & Walnut St. Philadelphia, PA. (NJ people – dont want to drive to event, join the BUS TRIP to the event from Cherry Hill – details below) 
DATE:
Tuesday, April 14, 2015. 
TIME:
5pm-8pm 
$20 admission fee
. (or consider being a sponsor, which includes a ticket for event – see below for more details on sponsorship)
BUS TRIP from NJ – If interested in going over on the Bus, we will depart from American Legion Post 372, 1532 Martin Ave., Cherry Hill, NJ at 4:45pm on April 14, 2015. We will proceed to the Irish Pub, 20th & Walnut St, Philadelphia, PA for the Gathering of Heroes event. We will depart at the end of the event (8pm) and return back to the American Legion. YOU MUST RESERVE A SEAT FOR THE BUS. Limited Seating. To RESERVE your seat, email squinn9807@aol.com, call 856-495-7270 or go to http://www.patriotconnections.org/goh and fill out online form.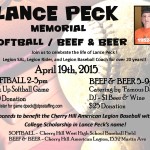 Sunday, April 19, 2015 – Lane Peck Memorial Softball / Beef & Beer. Join us in celebrating the life of Lance Peck – Legion SAL member, Legion Rider and Legion Baseball Coach for over 20 years!!Pick-Up Softball Game: 2-5pm at Cherry Hill West HSchool Field Donation $30.Beef & Beer: 5-9pm at Cherry Hill American Legion, 1532 Martin Ave. Catering by Famous Daves, DJ, $1 Beer/Wine. Donation $25.Proceeds to benefit the Cherry Hill American Legion Baseball with a College Scholarship in Lance Peck's name! More information and/or to register or sponsor event, contact dpeck@dpsstaffing.com, or click here to download/print registration/sponsorship form.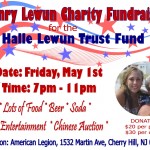 Friday,  May 1, 2015 – Halle Lewun Trust Fund Benefit – 7-11pm. Food, Beer, Soda, Live Entertainment, Chinese Auction. Donation $20 pp, $30 per couple.
Sunday, May 17, 2015 – Annual Flagging of Locustwood Cemetery. Join us in our long standing tradition in flagging all the Veterans Graves at Locustwood Cemetery. This year marks the 80th Anniversary of when Locustwood Cemetery donated 400 plots for Legionnaires and their spouses – the section is located at the monument.
Monday, May 25th, 2015 – Memorial Day Ceremony. 9:30am at the Legion. Details to follow, including service times at Locustwood, Cooper River and Cherry Hill Township.
Installation of Officers – Tuesday, May 26th. 7pm
Sunday, May 31st, 2015 – 75th Annual Locustwood NJ American Legion STATEWIDE Parade, Ceremony & Social – The Annual NJ Statewide American Legion Services kick off with the Parade on Sunday, May 31st at 1:30pm at Locustwood Cemetery, followed by a Ceremony, with Guest Speakers including NJ American Legion Officers, S.A.L. Officers, Auxiliary Officers, Gold Star mothers and others. Afterwards there is a Social/Buffet at American Legion Post 372, Cherry Hill. Be sure to come out and meet members/officers from all our NJ American Legions !! Its a great opportunity to mingle, share news and events with our fellow Legions !!!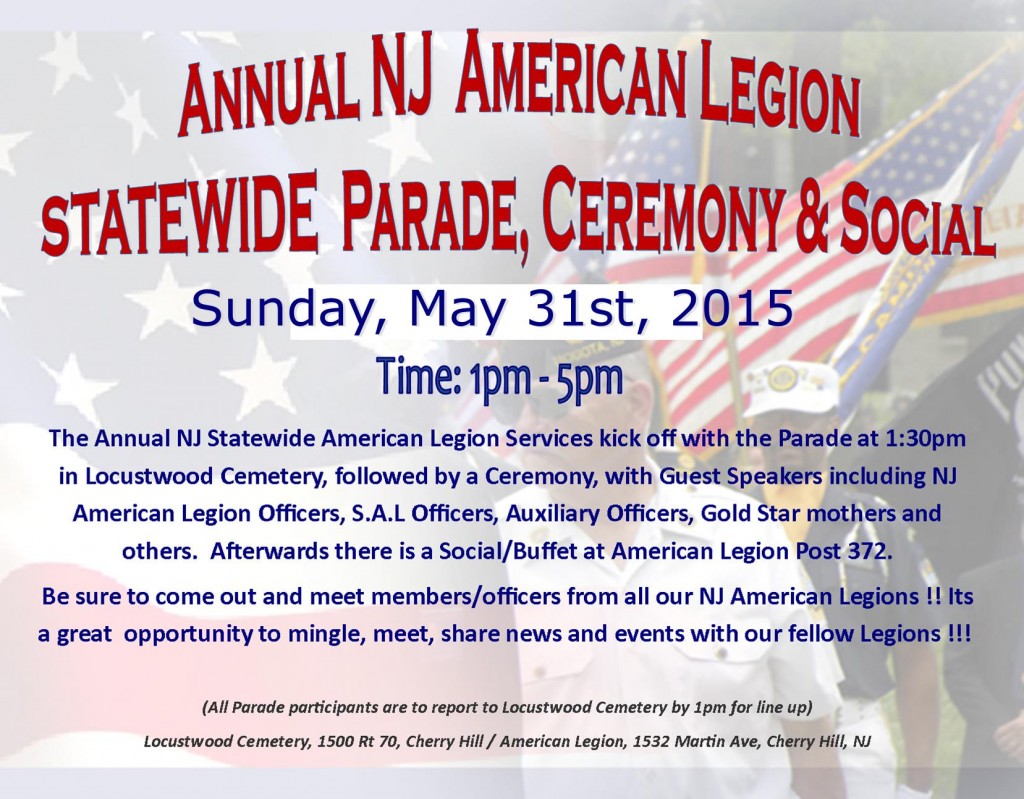 June 11th – 13th, 2015 – Annual American Legion Convention in Wildwood.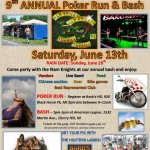 June 13, 2015 – Nam Knights Annual Bash - Saturday, June 13, 2015 (Rain date June 28th)
POKER RUN – Register at Barbs HD, 926 E Black Horse Pike, Mt Ephraim, NJ between 9-11am
FALL BASH – 1-5pm at American Legion, 1532 Martin Ave., Cherry Hill, NJ 08002
Vendors, Barometer Live Band, Food, Chinese Auction, Beer, Bike Games, Best Represented Club. Get your picture with the Hooters Ladies
Tickets at Gate – $25 Donation gets you in!
All proceeds benefit veterans and law enforcement. http://www.delvalnamknights.org/.
July 18, 2015 – Legion Riders Rodeo. Details to follow.