The Legion kitchen is open Wednesday, Thursday and Friday from 12noon until 3pm. 
March 30, 2016 – Housing our Heroes – American Legion Dept of NJ invites all to participate in the Veterans Housing Forum March 30th 1pm-3:30pm. A networking forum for public and private service providers to support our homeless and needy veterans. Target support counties included Atlantic, Cape May, Camden, Cumberland, Gloucester and Salem. RSVP to boblooby@embarqmail.com or 908-894-0746Legion kitchen is open. Wednesday 12-3pm, Thursday 12-3 and Friday 12-9pm.(exceptions on holidays) For more information, call the Legion at 856-665-3889.
April 26th, 2016 – Gathering of Heroes.
May 22nd, 2016 – Flagging of Locustwood Cemetery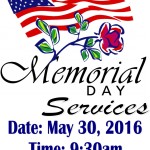 May 30th, 2016 – Memorial Day Services. 9:30am Services at the Legion, followed by Services at 10am at Locustwood Cemetery, then Service at Cooper River and Service/Lunch at Cherry Hill Township on Mercer St at 11am
June 5, 2016 – Annual NJ American Legion Statewide Services – The Annual NJ Statewide American Legion Services kick off with the Parade on Sunday, June 5, 2016 at 1:30pm at Locustwood Cemetery, followed by a Ceremony, with Guest Speakers including NJ American Legion Officers, S.A.L. Officers, Auxiliary Officers, Gold Star mothers and others. Afterwards there is a Social/Buffet at American Legion Post 372, Cherry Hill. Be sure to come out and meet members/officers from all our NJ American Legions !! Its a great opportunity to mingle, share news and events with our fellow Legions !!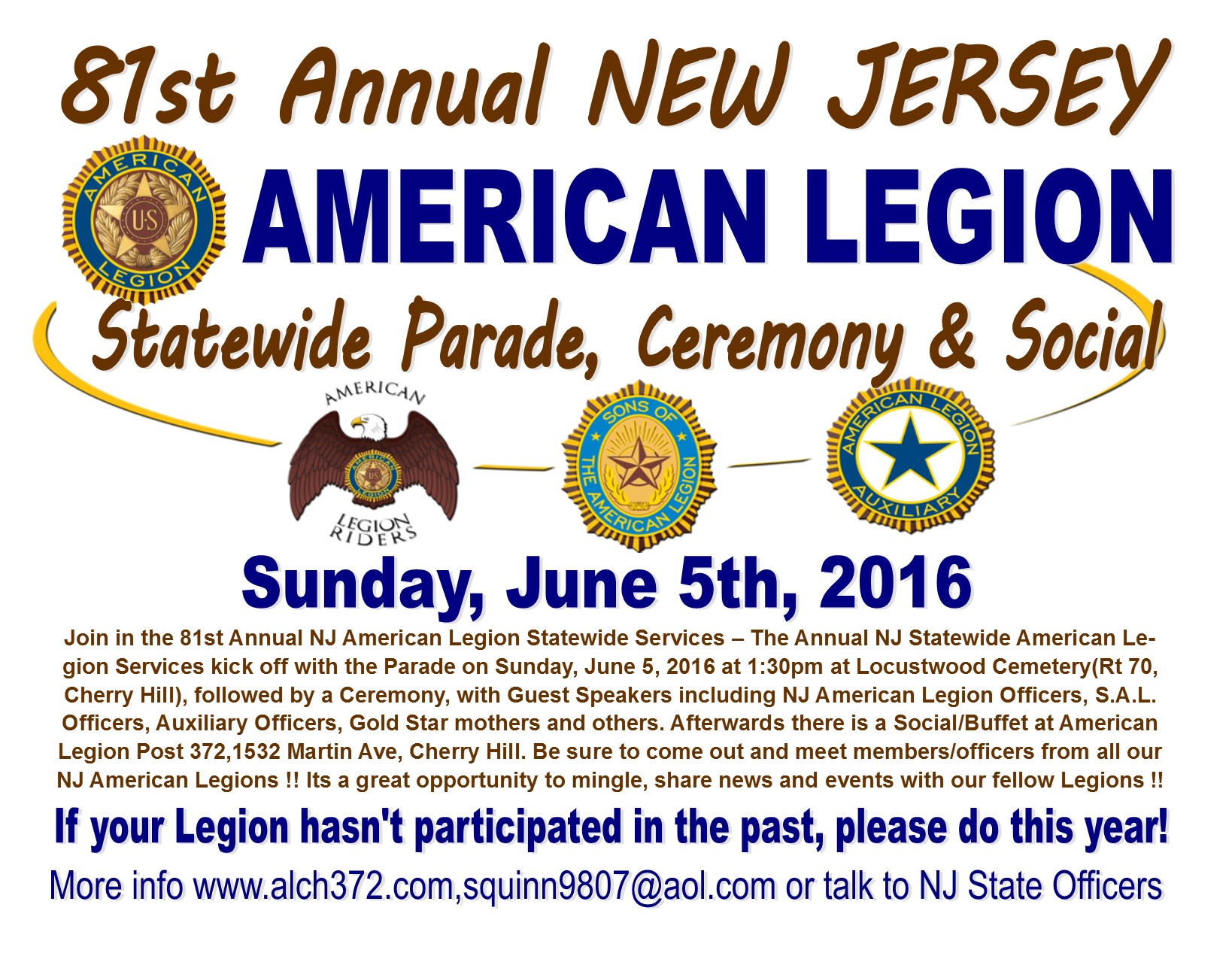 June 9 – 12th, 2016 – American Legion Wildwood Convention.
June 19th – 24th, 2016 –  71st session of ALJBS  at Rider University. http://www.aljbs.org/