Welcome to American Legion Post 372 of
Cherry Hill, NJ

Welcome to the American Legion Post 372 website. We are located at 1532 Martin Ave., Cherry Hill, NJ. The American Legion was chartered and incorporated by Congress in 1919 as a patriotic veterans organization - it is the nation's largest wartime veterans service organization, committed to mentoring youth and sponsorship of wholesome programs in our communities, advocating patriotism and honor, promoting strong national security, and continued devotion to our fellow servicemembers and veterans.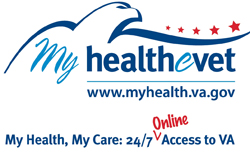 The American Legion is a nonpartisan, not-for-profit organization with great political influence perpetuated by its grass-roots involvement in the legislation process from local districts to Capitol Hill. Legionnaires' sense of obligation to community, state and nation drives an honest advocacy for veterans in Washington.
The American Legion's success depends entirely on active membership, participation and volunteerism. The organization belongs to the people it serves and the communities in which it thrives. Please browse through our website for information about what we do, our hours of operation, upcoming events and consider joining our Legion family
SCHEDULE OF UPCOMING EVENTS
CANCELLED June 24th - LOG SPLITTING - We have two strikes against us with the weather and our Log Splitting Day, but we're still at the plate! Let's go with Saturday June 24 for our new Log Splitting date. We'll get started at 9 AM.
Saturday, June 24th - HONORING Cherry Hill Resident and WWII VETERAN, Raymond Bussemer. Meet us at the Legion at 12:30pm on Saturday, June 24th – at 1pm we will all take a ride down the street to see Legion Post Past Vice Commander and WWII Army Veteran Raymond Bussemer. We will roll up to his house on our motorcycles and cars and give him a surprise visit and THANK HIM for his service. (Warriors Watch, Legion members, etc)
Mr Bussemer served as Vice Commander of our American Legion Post in 1959 ! Check out some of the newspaper articles from back then, in which you'll see Mr Bussemer was very active with out Legion parties as well. While he is not currently a member, please join us to thank him for his service and his participation at our Legion.
Sgt Raymond Bussemer Bio: Serving from Jan 6, 1943 – Feb 16, 1946, Ray entered the War from Ft. Indiantown Gap PA, where he went to Camp Bulter NC. for Basic Training.
He attempted to become a pilot but found a better job in being a Radio Operator and a Gunner on the 50 Cal Mid Ships Gun. Attached to the 394th Bomb Group, 584th squadron on board a Martin B-26 Marauder, this aircraft received the reputation of "Widowmaker" due to the early models' high accident rate during takeoffs and landings.
The B-26 had a payload of 2 tons. During Major Missions there where 36 planes that would take to the air, this all happened within 12 minutes. Once in the air, they would fly in groups of six planes, each group flew in very tight formation. The planes flew no more than one plane length apart.
At the end of World War 2, The B-26 Marauder had the lowest battlefield loss rate of any USAAF bomber!
Our Hero's squadron was involved in operations over Cambria France where he flew in 6 different Bombing missions during which he was given the AIR MEDAL award.