A NJ Mothers Story of her Veteran Son's Suicide… Boogie Exconde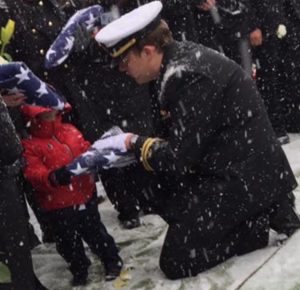 A Mothers Story of her Veteran Son's Suicide…
Some of you may remember when our Legion hosted the funeral luncheon of a Cherry Hill West High School graduate and young 22yr old Navy Veteran, Boogie Exconde, last January. That snowy day in January, the place filled to capacity with family and friends, they mourned the tragic loss of yet another veteran who succumbed to suicide. It was heartwrenching.
Our Legion friend CHPD Officer Bob Daniello, who is the Godfather of Boogie, shares his Godson's story and walks with Out of the Darkness on October 1st in Philadelphia to raise awareness and help end suicide.
In part, Boogie's mother writes this about the events leading up to her sons suicide…

"Sadly on January 1, 2017 at approximately 6:35 PM, he took his own life. What we didn't know at that time was while he was out at sea there was a severe accident with some sailors. Boogie and the rest of the crash and salvage team were the first to respond. Part of my son's job was to pull victims from the wreckage. The victim he had assisted died in his arms before medics could arrive. This was the first time he witnessed anyone die. Per the CACO assigned to his case, my son took the death to heart and was having difficulty sleeping and handling the situation. He wasn't able to call his wife or anyone from his family because they were out at sea. Boogie was supposed to be home on December 18th, his wife heard from him everyday until then. While his other shipmates were home we had no clue where he was at. The Navy had put him on a 72 hour watch. They prescribed him medication to help with the PTSD that they said he was suffering from. One of the side effects of the drug is suicidal thoughts. The CACO advised us off the record that the Navy shouldn't have released him on leave without monitoring the medication. A lot of this wasn't anything we knew prior to New Years Day. He was getting ready to deploy on January 21st for 10 months. He was able to spend the holidays with all of us and everything seemed fine for the most part. You could tell he was a little scared about leaving for so long but nothing seemed out of the ordinary up until that day…"
Bob Daniello and 44 others are with "Team Boogie's Sailors" and will walk on October 1st for Suicide Prevention and Awareness in honor of Boogie. Please consider donating to Bob's goal by
clicking here
, or Boogie's mothers goal by
clicking here
, or join the
"Team Boogie's Sailors"
and do the walk with them! All donations are 100% tax dedcutible.
The suicide numbers are staggering, especially for our veterans and first responders – please, if you or anyone you know that is a Veteran or First Responder, and is suffering, please reach out the Veterans Crisis Line, Cop2Cop of the National Suicide Prevention hotline.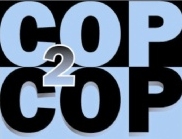 The Cop 2 Cop hotline 1-866-COP-2COP is staffed by retired officers who are licensed Clinical Social Workers